Our skills
/*
*/
Novall will visite Micronora fair that take place in Besancon from september 27 to 30 2016.
/*
*/
Novall became a member of the ARIA Lorraine cluster which gathers the main industrial actors of the automotive sector.
/*
*/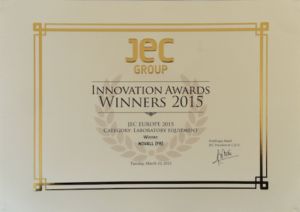 Novall was awarded at the JEC EUROPE 2015 in the category Laboratory Equipment. The award relates to works done for the Pôle de plasturgie de l'Est (PEP) on Easyperm innovative project.